The Church of St James, Avonwick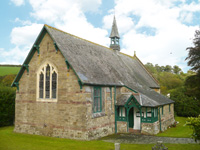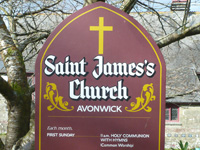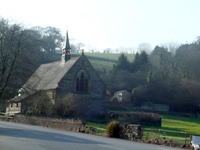 Services are held every Sunday at St James's Church in Avonwick.
The Church in Avonwick is dedicated to St James, one of the two brothers who followed Our Lord, during his years of his ministry.

St James's Church holds regular services (please see below) and seasonal events (please see events menu.

Baptisms, Weddings and Funerals by arrangement.

You are always welcome at St James's Church

Priest-in-Charge

The Revd Antony Woodason is the priest for Avonwick. He can be contacted on (01626) 832033

Usual service pattern

The service pattern is as follows each month:

1st Sunday: by Canon Harman

11am Holy Communion with Hymns(Common Worship)

2nd Sunday: Revd Antony Woodason

11am Matins (Book of Common Prayer)

3rd Sunday: Revd Antony Woodason

11am BCP Holy Communion with hymns and address

4th Sunday: Revd Antony Woodason

11am Matins (Book of Common Prayer)

5th Sunday: Revd Antony Woodason

11am Holy Communion with Hymns(Book of Common Prayer)