Local Businesses
Private Hire Taxi Service
South West Premier Travel
South West Premier Travel is a locally-based service available for local taxi journeys, airport transfers and business travel.
With our head driver having over 15 years of driver-training experience, as well as being first aid trained and a member of the guild of chauffeurs, we are proud to offer a reliable, safe and comfortable drive, along with a fixed pricing menu for journeys across the South Hams and the UK: for example, Avonwick or North Huish to Totnes station is just £10 single or £18 return.
We're available 24 hours a day, so get in touch with us at any time to arrange your next journey.

W: www.swpremiertravel.com
T: 0800 048 7075
E: [email protected]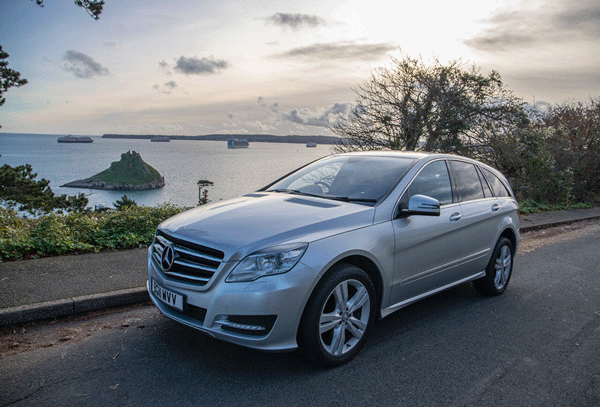 Accommodation and Restaurant
Turtley Corn Mill

The Brunning family welcome you to the idyllic setting of The Turtley Corn Mill; located in the beautiful and varied area of Avonwick and the South Hams, nestling right on the edge of Dartmoor, the original Mill is set in six acres of grounds bordered by the River Glazebrook. We even have our own lake complete with an island, lots of ducks and gardens full of our own chickens - the perfect spot for sunny days and idle wandering! Whether it's a family meal, breakfast, Sunday lunch or a romantic dinner for two our traditional menus - using locally sourced foods - real ales and great wines make it the perfect place for eating out in south Devon.
Open all day, we also offer Bed & Breakfast should you feel like staying the night in one of our luxurious en-suite bedrooms.

Monday to Saturday - from 8:30am until 11:00pm

Sundays - from 8:30am until 10:30pm
Breakfast menu available 8.30pm to 11.00am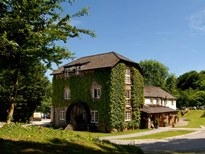 Pub
The Avon Inn
Sunday Lunch

Cream Teas

Tea/coffee and cakes!

Wifi Available

Pub quiz every Monday

(01364) 73475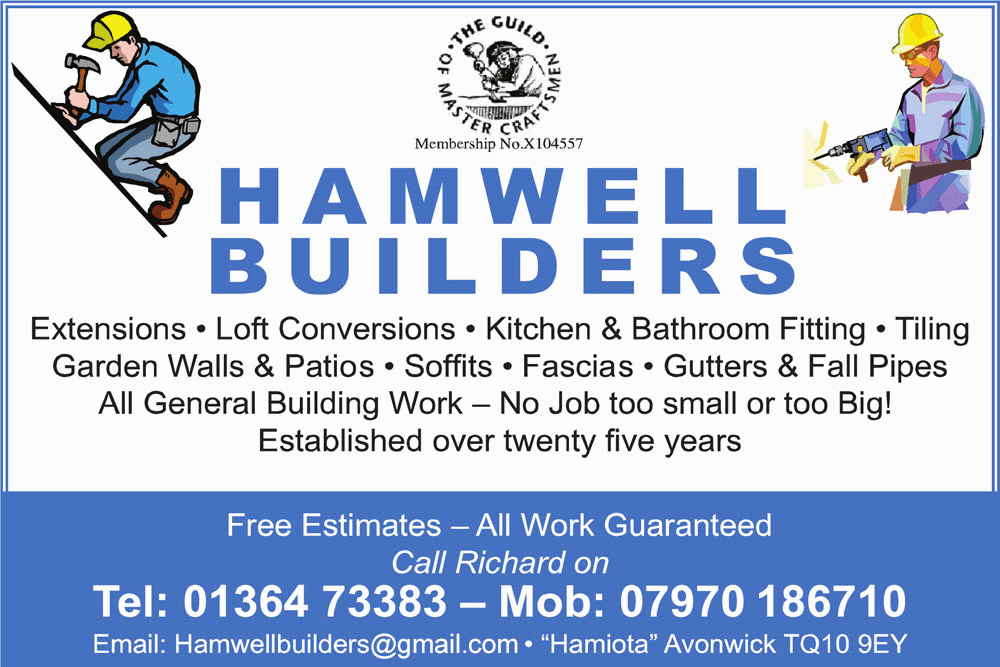 Joinery
GA Williams
Founded in 1971, GA Williams have over 50 years of experience in the joinery trade, focusing on high quality joinery for customers throughout the Westcountry. Based in Avonwick, GA Williams are a family partnership who focus on quality joinery items, exact to your specifications. GA Williams Joinery were awarded the Civic Trust Commendation for quality work in 1991.
www.gawilliamsjoinery.co.uk | (01364) 73307 | 07830 046690
Artisan Confectionery
Lisette's
Our range of exquisite sweet treats are intricately hand-crafted using authentic recipes and the finest ingredients. We use natural flavourings and colours, fresh fruit, vibrant herbs and spices and West Country butter and cream. Complimented with silky smooth Belgian chocolate our delicious range make beautiful gifts. Our main ingredients are sourced locally in the South West and UK from farms and artisan suppliers.
www.lisettes.co.uk | (01364) 73653
Holidays
Webland Farm
A luxury lodge at Webland Farm in South Hams provides the ideal solution if you are looking for a second home in the South Devon area to enjoy the peace and tranquility of your own country retreat. A peaceful well laid out park with beautiful grounds, Webland Farm provides stunning views to Dartmoor and the South Devon countryside.
www.weblandfarmlodges.com | (01364) 73273
Coombe House and Cottages
Coombe House and cottages are situated in a designated Area of Outstanding Natural Beauty in rural Devon. This elegant Georgian house built in the 1700s, is set in 33 acres of beautiful countryside and stands at the head of a broad valley, bordered by meadows and woodland.
www.southdevoncottages.co.uk | (01548) 821277
Little Norris
Self-Catering, 3 bedroom Converted Barn in North Huish - Sleeps 6. More information here.

www.highernorrisfarm.co.uk | (01548) 821775

Stable Cottage
2-bedroom self-catering cottage.

Horsebrook Farm cottage
2-bedroom self-catering cottage.

Horsebrook Barn
3-bedroom self-catering cottage
Garage Services
Cousins Brothers
Petrol station and garage services, including MOTs and car sales, in Avonwick.
www.cousinsbros.co.uk | (01364) 73152
Psychotherapist
Kay Luck
Psychotherapy and counselling for adults, children and parents. UKCP registered adult psychotherapist, child psychotherapist and supervisor. Extensive NHS and social care experience.
www.psychotherapy-works.net | [email protected] | 07875 955250